Contact information
is at the bottom of the page.
These sermon's are in MP3 format and will play in a new window.
Please wait a short time (4-5 sec) for them to fully load.
They have been tested on a new iphone and load within a few seconds.
IE & FF are best used on this page. Mac using Safari does not load.
FREE Previous Sunday sermon CD's can be picked up after Sunday Services.
All Sermons by Rev. Mike Beckner unless otherwise noted.
Hope Baptist Church • 35 Route 134 Unit #7, South Dennis, MA 02660 • 508.398.7193
http://hopebaptistcapecod.com/ This is Hope Baptist's main page.
Contact about sermons for any sermon or page praise or problem.
Copies of sermons are available on audio CD at the church.
Which is located at the Friends of Dennis Senior Citizens, 1045 Route 134, South Dennis, MA.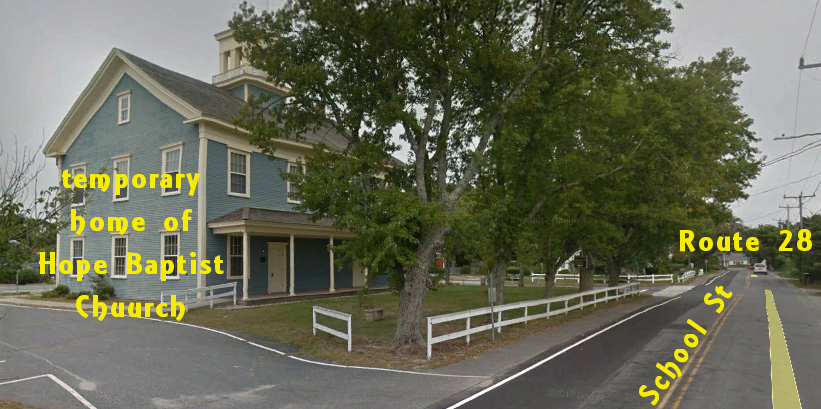 This page is my Christian ministry to spread faith and to bring Hope Baptist Church to all. Meta Tags Generator - AddMe